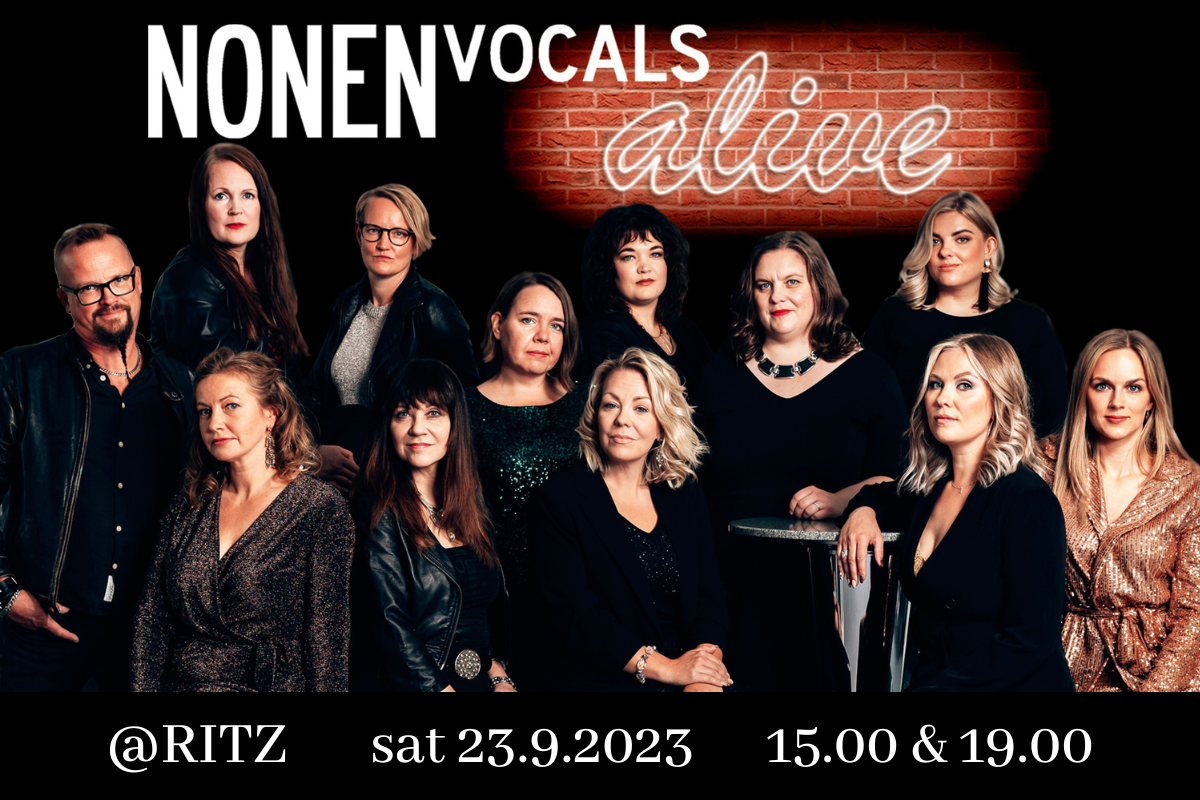 Join us on an unforgettable musical journey as Vasa's hottest vocal group, Nonen Vocals, invites you to a spectacular party filled with timeless hits from the 1970s all the way to the 2020s!
The group has delved deep into the treasure trove of music history and gathered the very best from the past five decades. Experience a show packed with iconic songs – ranging from Bee Gees to Robbie Williams, Michael Jackson to Justin Timberlake, and Beyoncé to Adele. Sharing the stage are  some of the most skilled musicians from the region and the fantastic Flow Dance Company from Närpes. Whether you're a devoted music enthusiast or simply seeking an evening of entertainment, you don't want to miss Nonen Vocals: ALIVE!
Nonen Vocals are Susanna Wikman, Nora Väglund, Ia Enroth, Maria Kallio, Victoria Backman, Macki Dahlbacka, Ulrika Träskbäck, Anna Holmsten, Malin Backgren, Sofie Furu, Anna-Maria Lindström, Anna-Karin Jansson, and Ann Slangar.
Conductor: Nicko Lindvik
Musicians: Maestro Stefan Jansson, piano; Johnny Nordström, keys; Janne Hyöty, guitar; Roger Bäck, bass and double bass; Victor Nyblom, drums.
Dancers: Flow Dance Company/Dance Line at Närpes gymnasium
Two shows at 15.00 & 19.00
Duration 2 hours incl. break.
Presale from Netticket.fi / Studio Ticket: 30€
Tickets at the door 35€