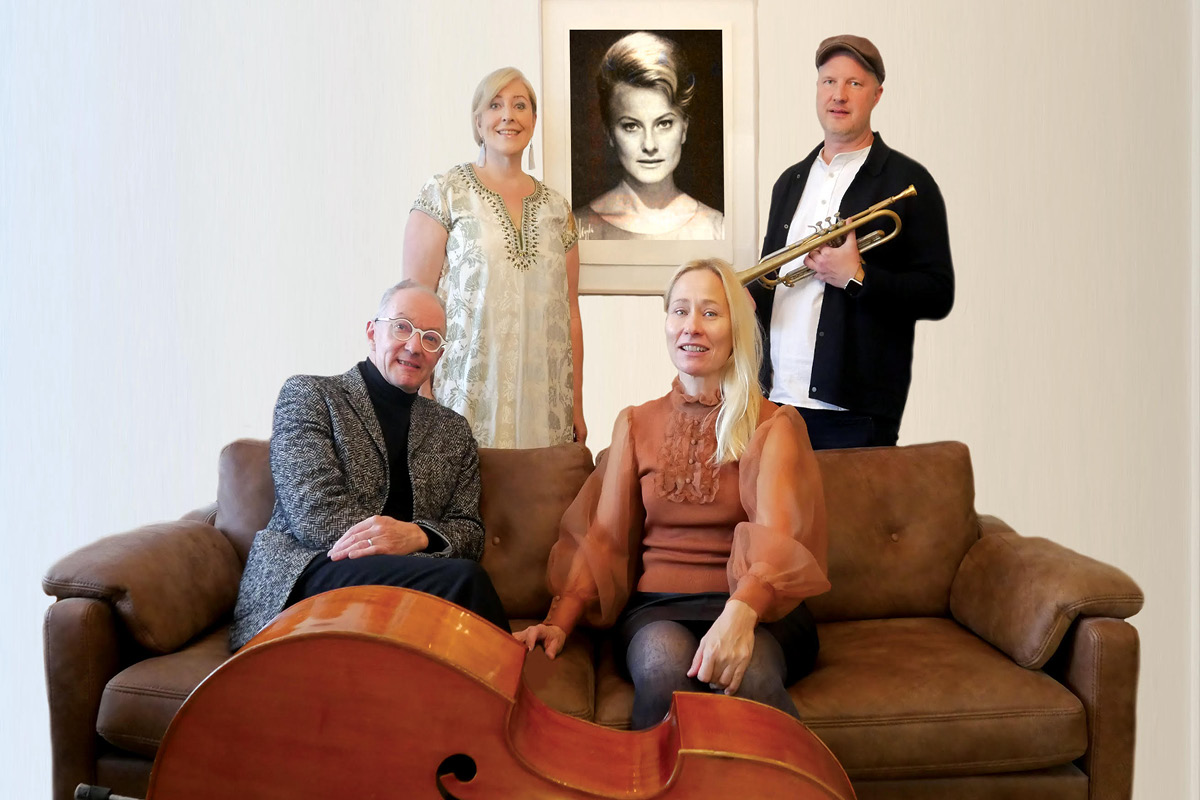 Monica Z story is a dramatised singing evening, that combines Monica Zetterlund's most beloved jazz classics with anecdotes from her life and quotes from her autobiography. Monica Zetterlund was a colourful person who lived life to the fullest. She had several professional roles, but above all she was the first to start performing jazz in Swedish in a credible way. During the evening we hear classics such as Sakta vi gå genom stan, Monicas vals and Att angöra en brygga.
Tickets €10 sold at the door (cash or card)
The doors open at 1 p.m. The concert is about 75 minutes without intermission.
Sofia Finnilä has in several contexts been titled as Swedish Finland's Monica Zetterlund, and therefore it also feels natural that she wants to make this tribute to her idol and role model.
Sofia Finnilä song, and lyrics
Mikko "Gunu" Karjalainen, trumpet
Eliina Taal, piano
Hannu Rantanen, bass